When you've worked in printing this long, you admit to yourself that it's an obsession.
But that's not the reason I'm still practicing.  All the projects I take on become a shared experience with my clients where their passion to create a great moment for their business is matched equally by me and my business.
Your success is my success
My company can create a product, a logo, or a catalogue into something that someone remembers, there's a great feeling of accomplishment for me. I want my work to be an indelible mark, not just on a printed page, but also in the minds of your consumer. I may be the last, but I am a very important step in turning your imagination into something real, something great, and fit for print. 
We think long term
Client relationships. The main goal in starting my company is to keep the customer first and to end conflicts with management regarding customer care. I have individual freedom to insure the customer is satisfied with the outcome, regardless of the required resources.
Wade Harris, Owner
Network Print Authority, LLC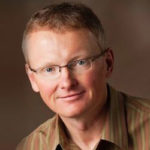 No matter what your printing needs are, contact me and I will strive to find your perfect fit for the quality and cost you deserve.